Learn How We Can Help Ukraine Together
What Items are Needed Most?
Almost anything that you can offer to the people in Ukraine can be of help, but of particular need are: nappies and wet wipes, including nappies for elderly; dry sanitary products; thermal clothes and gloves; batteries, flashlights and candles; food for children – long term and dry; warm blankets and sleeping bags; Painkillers; dressings; face masks and hand gels; dog/cat food. Also sanitizer and hygiene kits with toothbrushes, soap, razors etc.
Can we volunteer?
If you want to volunteer, you could reach out to local businesses for supplies and donations. See the above list to determine the kinds of items that are needed most. Seeking out donations of supplies .
Is it better to donate money?
Anything you can give helps. We find that supplies and financial support are equally appreciated, and we have very little overhead as a grassroots project, and so we deliver the maximum of what you donate to families in need.
How else can we help?
Spread the word that the people in Ukraine need help. There are over 6,500,000 [6.5 million] refugees and people who have been displaced from their homes. Many had to leave suddenly and or were not able to take much with them. Without much food, clothing, or the ability to go to work, families in Ukraine are very much in need of supplies and donations.
Make a Donation to Help People in Ukraine Today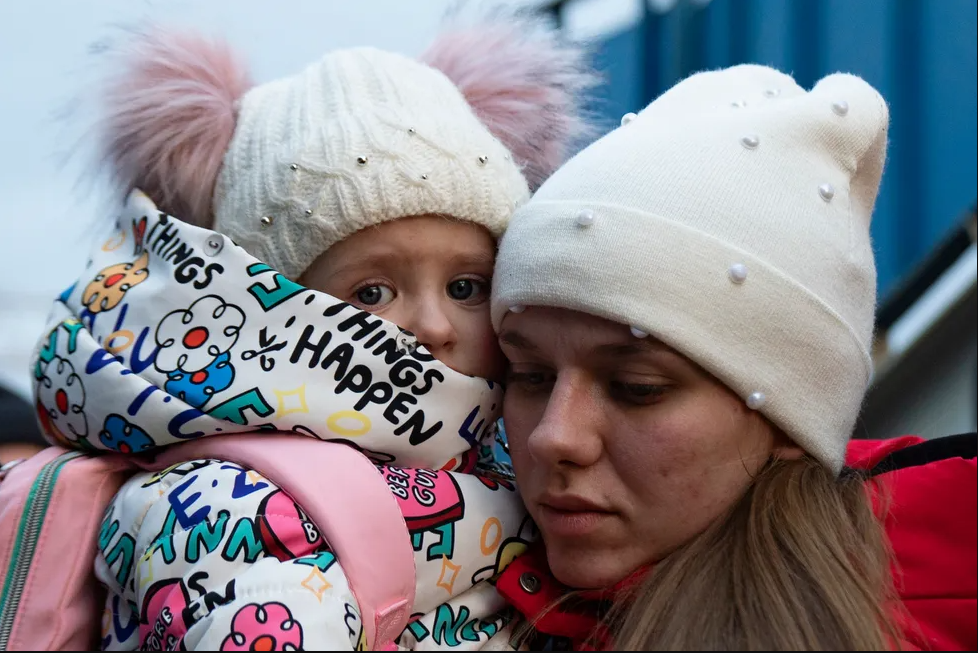 Thanks to You, We Can Help
Right now the people of Ukraine are facing terrible challenges as a full-scale war plagues their country. As a result, there are now over 2.7 million Ukranian refugees at who have been displaced from their homes and or left to flee a violent war whose death toll is already in the thousands. Together we can help the people in Ukraine.